Package Information
Overnight Boarding & Chaperone Package
1 Dog - £325
2 Dogs- £425

• Up to 2 Nights overnight boarding • 2 daily walks • Regular contact and updates as to how your dog has settled in my care.
The day of your wedding…
Walks before arrival at the wedding so your dog is nicely relaxed. A bath and dry with Hawkins Organic shampoo and scented spritz - details of their products and ingredients can be found here.
The choice of either:
1 hour with me as your dogs chaperone (Instruct me as you wish to make myself scarce or be there to follow instruction.) ** Plans for the day to be arranged in advance between ourselves and any changes to the scheduled to be communicated in advance.
Wedding Day Chaperone Package
1 Dog - £300
2 Dogs- £400

Collection from your home or venue with a short walk to toilet and destress, allowing a familiarisation period with me before attending the venue (or at the venue if applicable). Spruce up - Dress your dog for the big day with any special collar/harness or flowers you have chosen on your dog. Any last minute touches included. Arrive at the venue for 1hr chaperoned by me for support with photos and keeping your dress paw print free! OR 3hrs dropped off at the venue to a nominated wedding party member of your choice. Collection & return to your home /overnight venue and settle your dog back in for the night. ** Drop off and collection time to be prearranged and the career of your choice to be briefed in advance by yourselfs.
By separate negotiation I would be happy to arrange bespoke items for your day such as: • Real flower collars to a colour theme of your choosing (as seen below) • Professional mobile grooming (wash and groom only, no cutting) • Bespoke Harris Tweed collars or bow ties to a colour theme of your choosing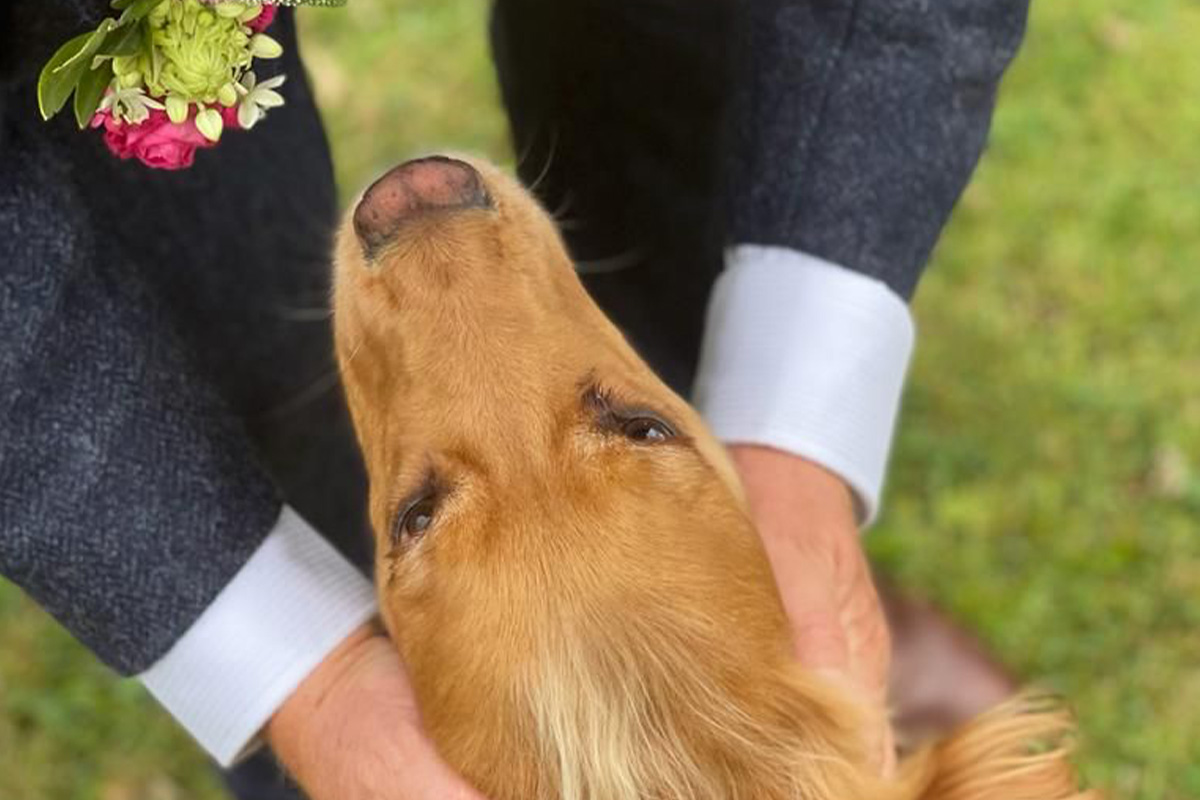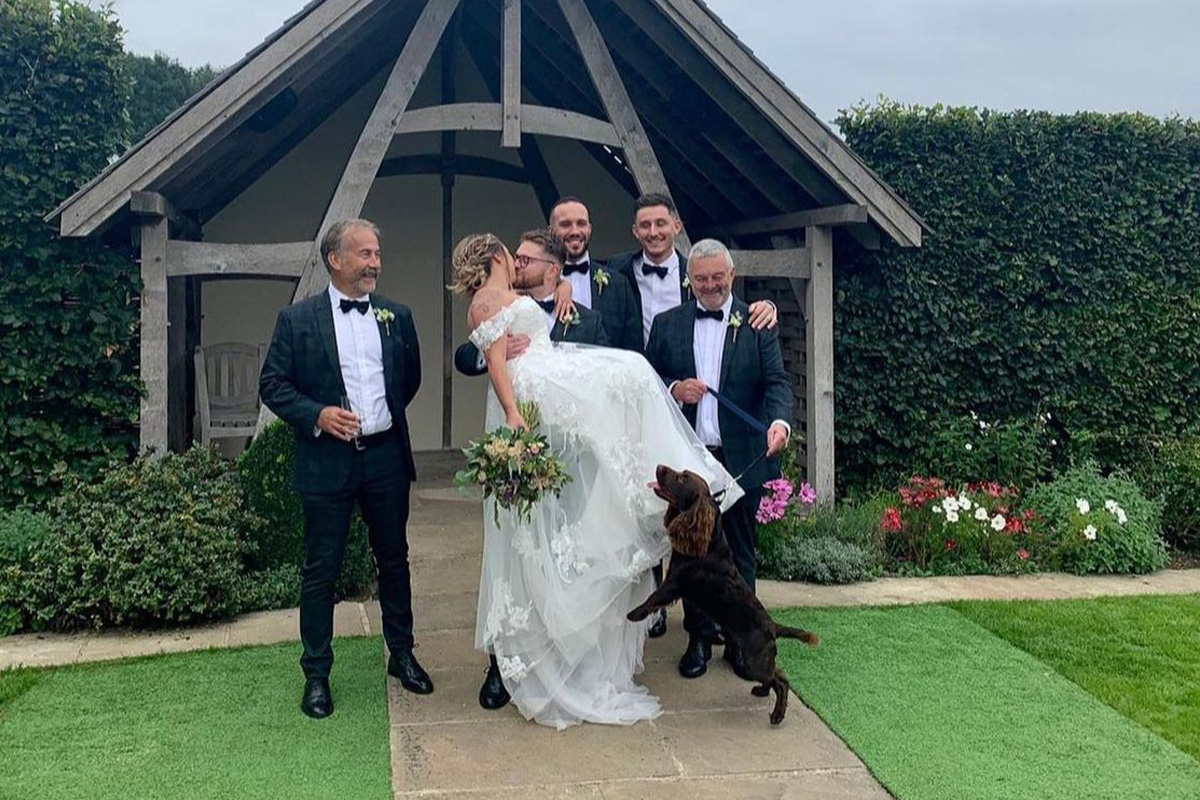 Setting your dog up for wedding-day success
A wedding is a highly stimulating and unusual environment for any animal, one that most of us have never exposed our dog to or trained them in so being calm and relaxed on your big day is a tall order. It's important that you set your own expectations as to how to make this as stress free as possible for your dog and a sucess for you (to get the images you are dreaming of.) I'm there to help of course but in most scenarios the dogs I take to weddings are new to me too so the more preparation and training you put in prior to the day is what will influence the success. Too many excited guests rushing over to greet your dog can be overstimulating/overwhelming and distract them from the job at hand (sitting beautifully for your photos) so creating a calm environment for your dogs arrival is crucial. 🌟 Preparing your dog for your big day (setting them up to succeed.) One of the most important things you can teach your dog in the months leading up to your wedding is a "Sit & Wait" …. 🔧 Once they have this in their toolbox reliably at home you need to proof this behaviour by training it in all different environments with increasing distractions. 🌳 In the park 🏫 Outside school 🚙 By the road 👬 In busy areas Reward them for keeping focus on you and reward before the behaviour is broken. Once this is really solid you can start building duration - This means your expectation is they hold the sit for a couple of seconds whilst you fidget around or take a step away, once you have this the idea is to work towards being able to walk away and back before rewarding. To see one way of teaching this click here. The end result from this training is your dog can hold a sit and wait for several seconds without you stood over them in all kinds of environments as above. This behaviour if taught well and in advance of your day (it should be part of daily routines anyway) can help to set your dog up to succeed in a photo shoot environment on your big day, they will then be more likely to hold concentration on me their handeler and look at the camera without the desire to turn to you or stand up/move about. If you haven't taught your dog this behaviour as part of day to day life, the chances of them being able to do this for me at your wedding is much less likely and will then influence the images you get as a result.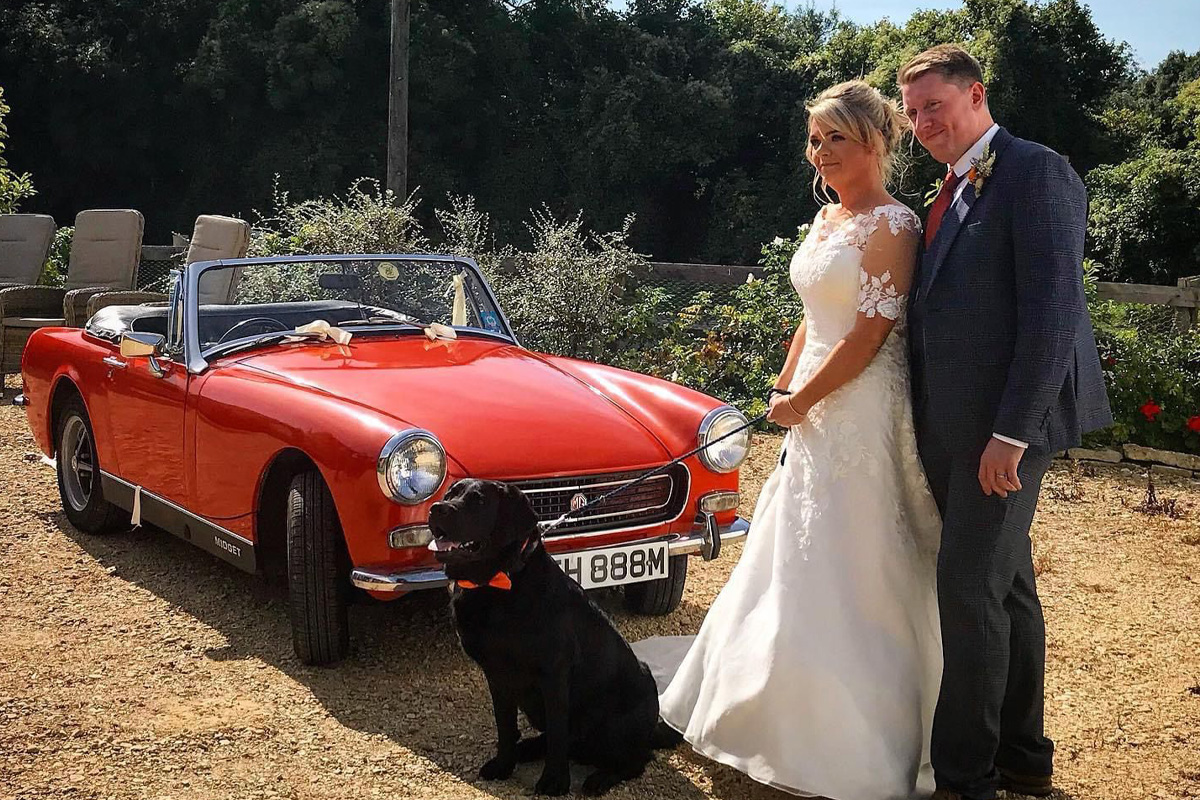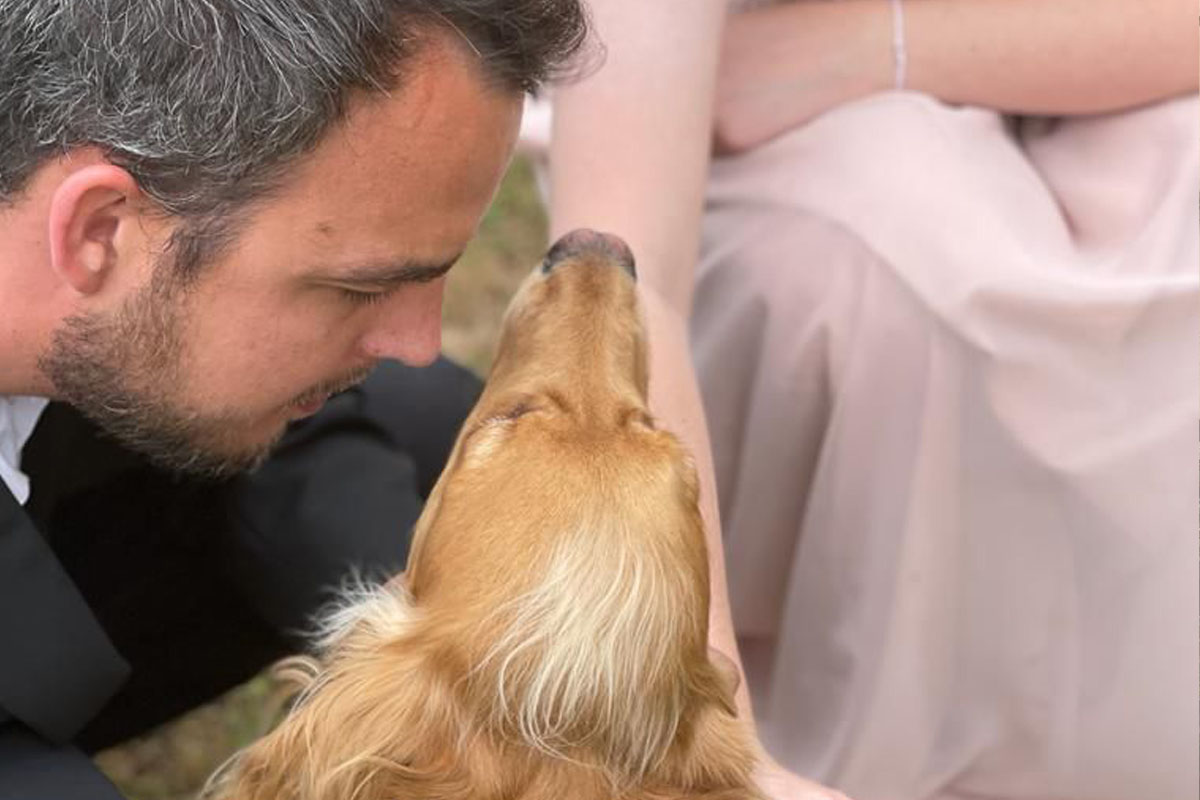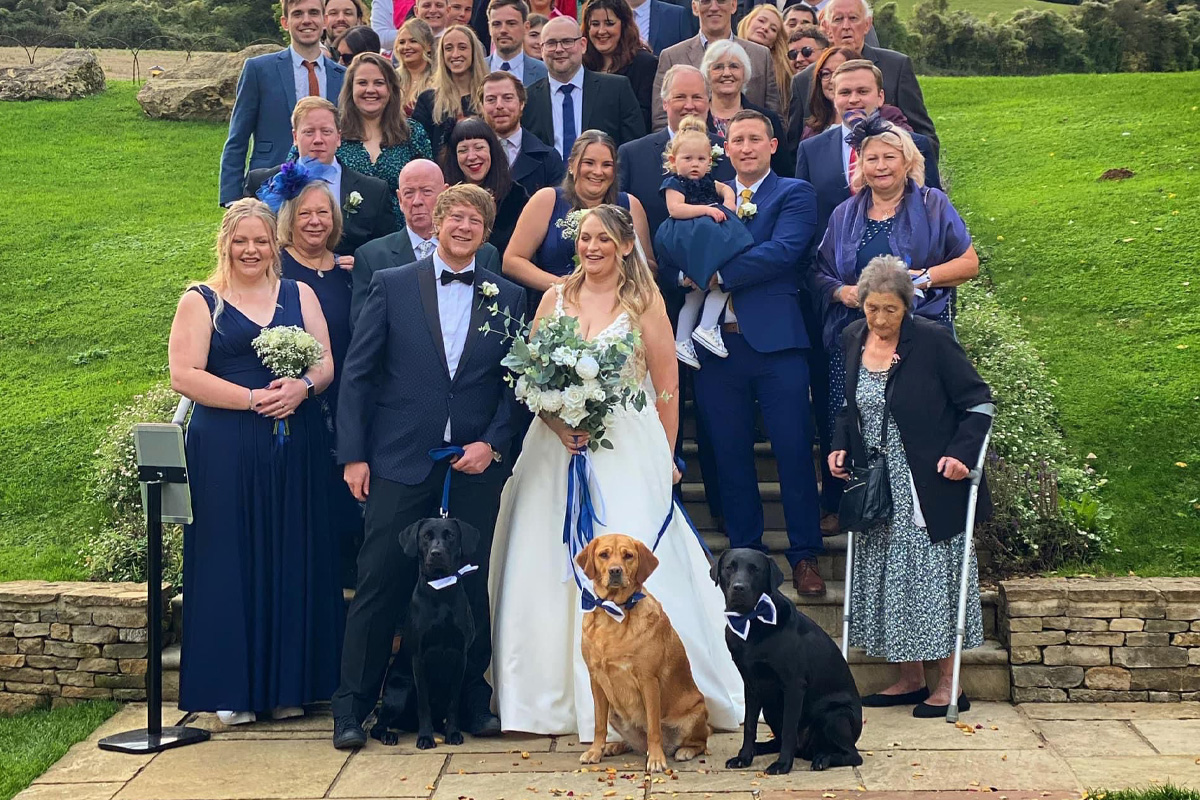 Matthew & Gemma Hedges-July 2022
""Jess looked after our cocker spaniel, Poppy, for two nights and arranged for her to join our wedding for the photographs. She immediately set up a WhatsApp group with myself and my wife and over the weekend she sent us updates and photographs of Poppy having a lovely time. It was so reassuring to leave Poppy with someone trustworthy and who made Poppy feel part of the family. Jess was fab from the beginning with speedy communication, and we loved how she required a meet and greet with Poppy so they got to know each other before confirming any bookings. Having Poppy join us at our wedding was so special, we would highly recommend Jess for anyone needing a dog sitter.""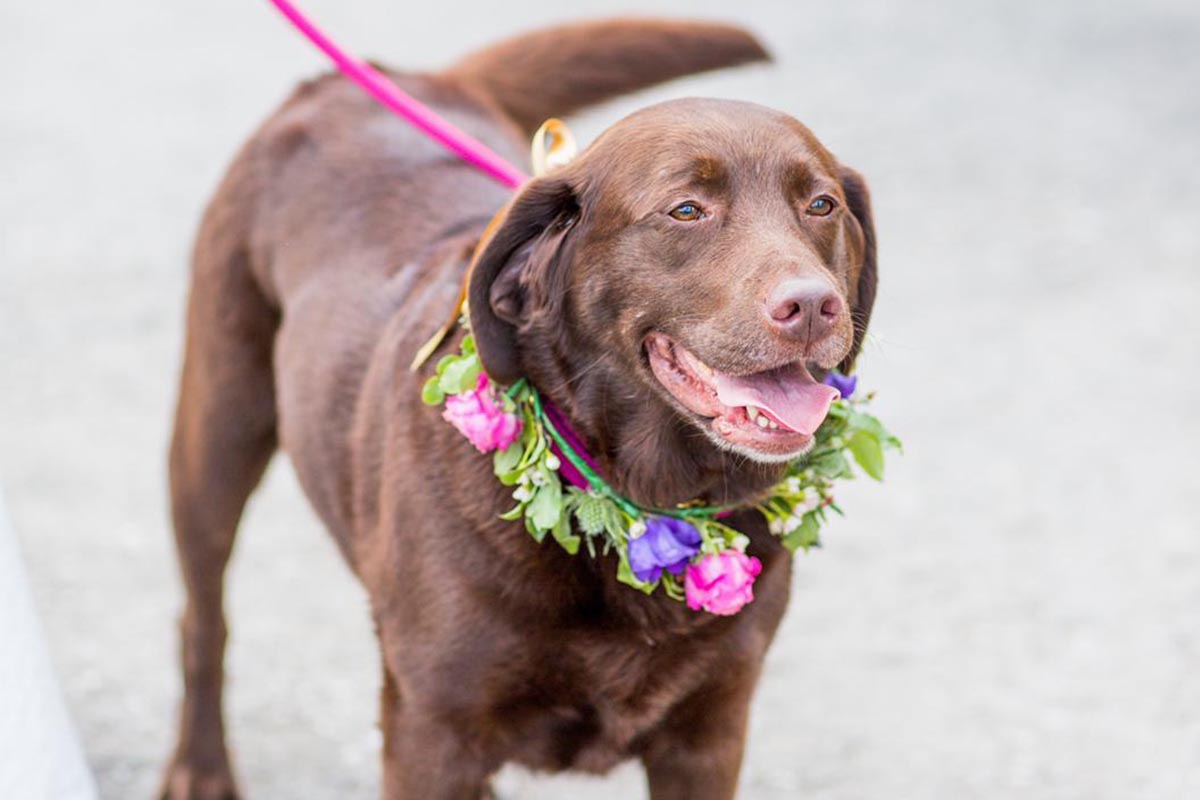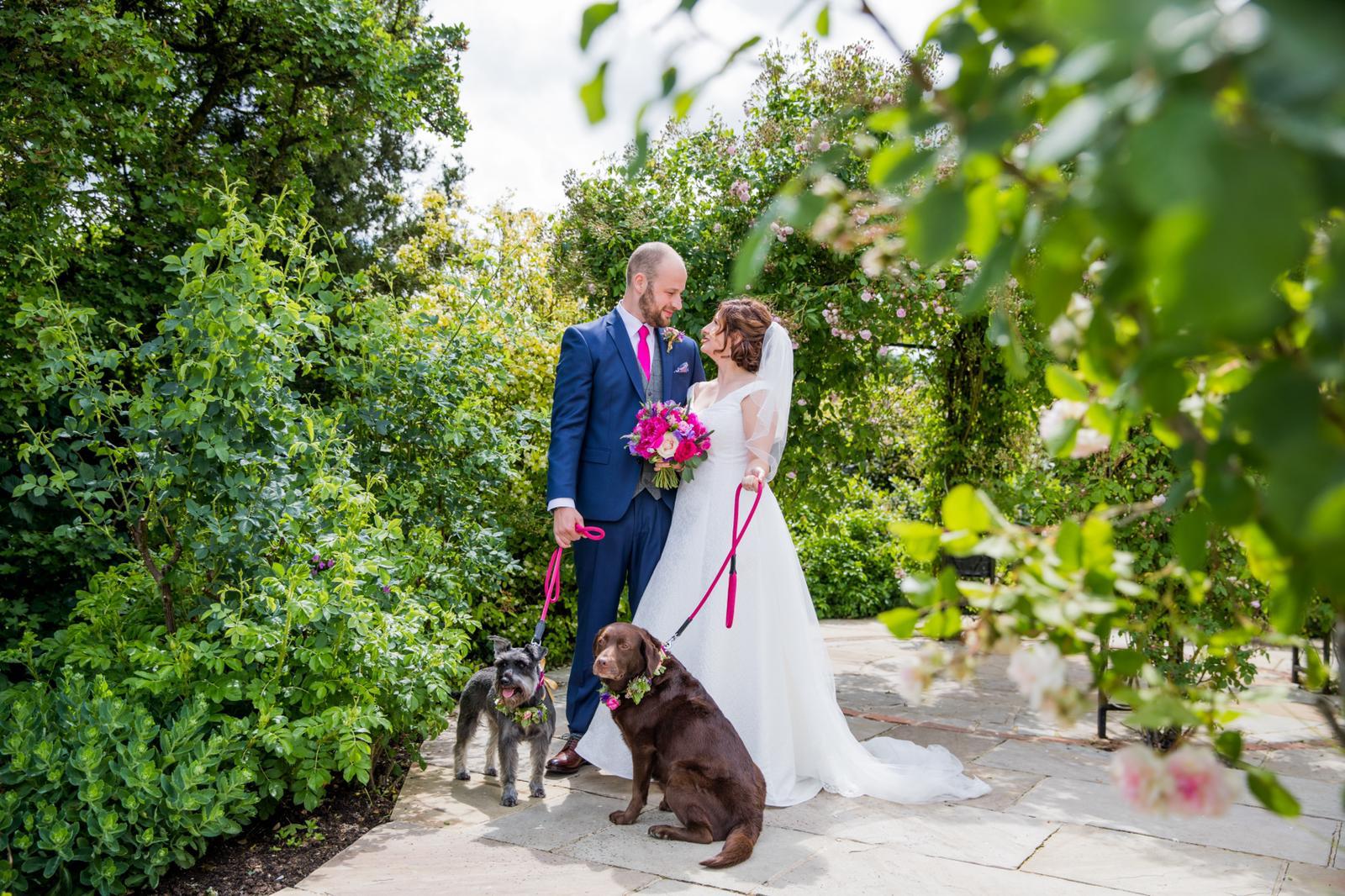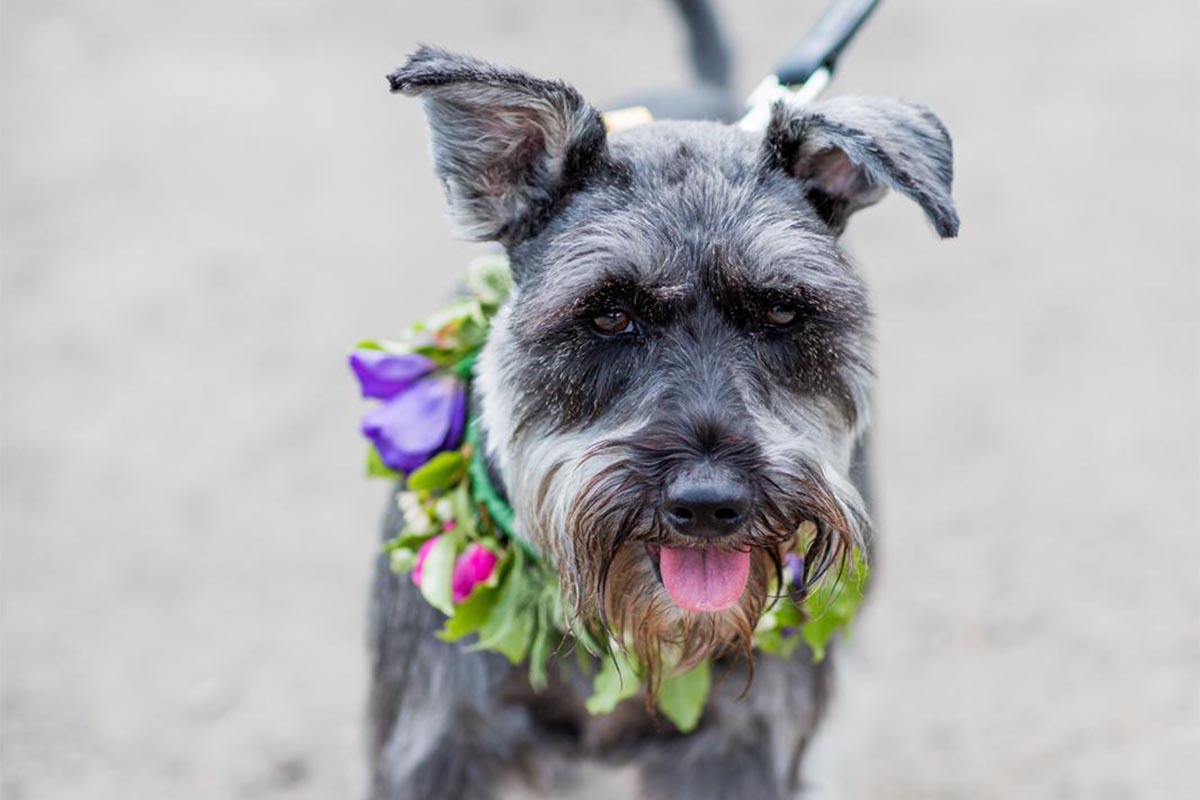 Ruth & Andrew Jackson-Kirby June 2019
"We used Jess's wedding service last weekend so that our two dogs could be part of the big day. Jess was fantastic. From the moment we met I knew the dogs were in safe hands and she made sure that having them there on the day was completely stress free. We hired Jess because we didn't live near our venue so the dogs were able to stay with her the night before and the night of our wedding. She also brought them to the venue on the day (having made sure they looked their best) then looked after them during the ceremony. The added benefit of having Jess there that I hadn't considered was how she helped us get the best photos of our dogs. She has a natural gift with dogs and they were both really comfortable around her. She was able to get them to look at the camera, something we rarely manage! I wouldn't hesitate to recommend Jess to anyone who wants their dogs in their wedding. She was professional, calm and a joy to have around us on the big day."